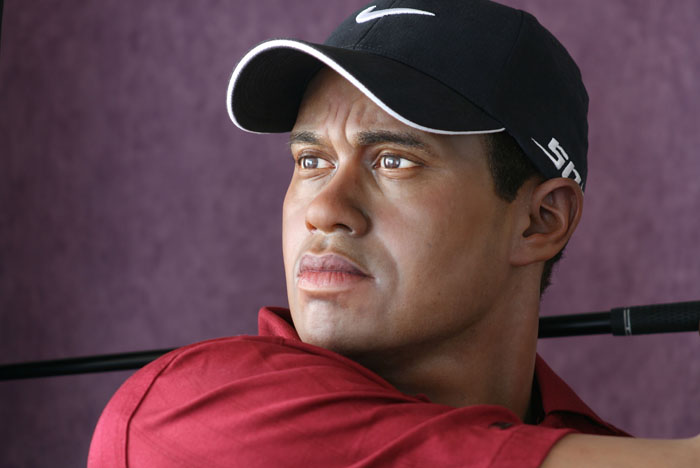 Tiger Woods
Full scale model of Tiger Woods
Working to a larger scale than usual, MacKinnon & Saunders worked in
conjunction with Tussauds, Blackpool to create this life-sized version
of Tiger Woods. Standing over six feet high, the body was sculpted in
clay and cast out in lightweight fiberglass and the head was sculpted in
plasticine before being moulded and cast in wax. The hair and eyebrows
were all individually hand punched into the wax head before it was
painted. The hands gripping the golf club are actually those of Ian
Mackinnon and featured removable fingers to allow golfing gloves to be
fitted and removed.