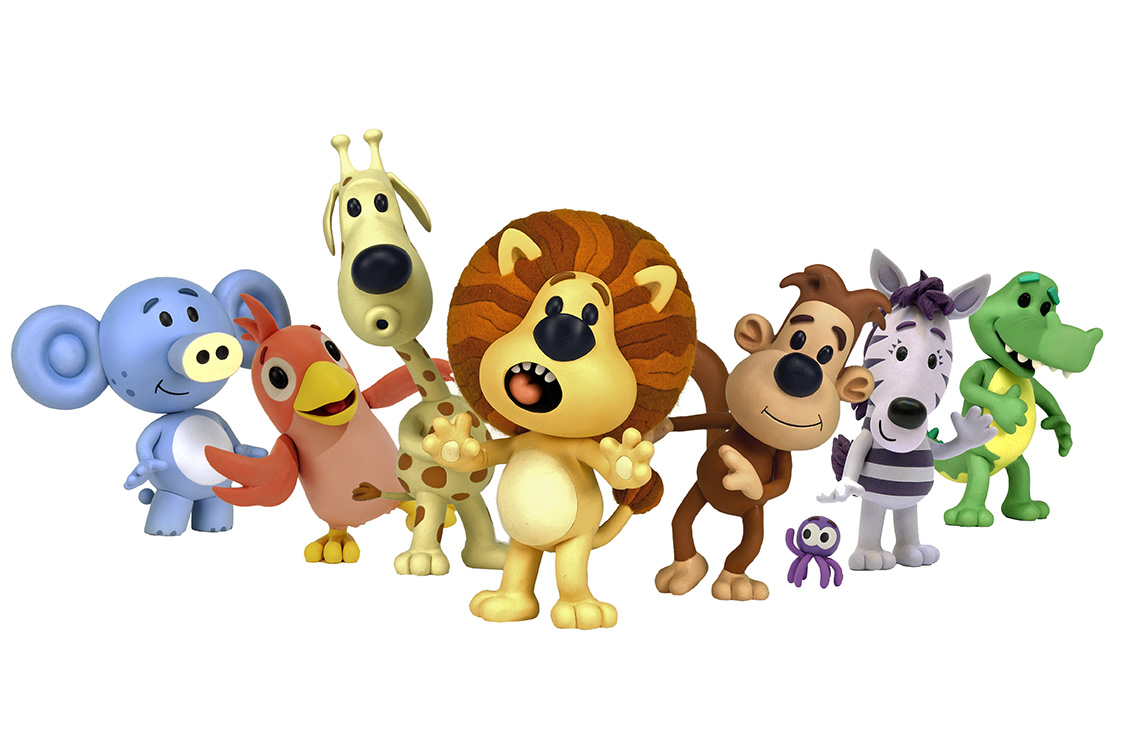 Raa Raa the Noisy Lion is back for a brand new series! 
Raa Raa the Noisy Lion is an engaging animated show for children up to 4 years old. Returning to CBeebies for its second series, the popular comedy encourages its young audience to explore their burgeoning communication skills in a fun and enjoyable way.

Developed by Mackinnon & Saunders from an original idea by Curtis Jobling,  Raa Raa the Noisy Lion is a NBCUniversal show,  produced at Mackinnon & Saunders Studios in Altrincham UK. 
Created with stop-frame animation, this fun-filled programme features Raa Raa, the friendly little lion and his animal friends. Like our audience, Raa Raa is just beginning to find his voice and luckily, the Jingly Jangly Jungle world he lives in is the perfect place to do it.  Joining Raa Raa and his friends Huffty, Topsy, Crocky, Zebby and Ooo Ooo, is new addition Pia - a lively and expressive Parrot who loves playing games. Hiding in the background, is Scuttle - a shy little Spider - never seen by the other characters but always close to the action and providing lots of laughs. 
The merry band of friends are figuring out that they can have a lot more fun on their noisy adventure if they use their fast-developing communication skills: sounds, gestures, expressions and best of all – words! 
The audience are encouraged to join in, make a noise, move around, listen and offer help to their on screen friends, enjoying the stories in the way children like best: through rhyme, repetition and rhythm!