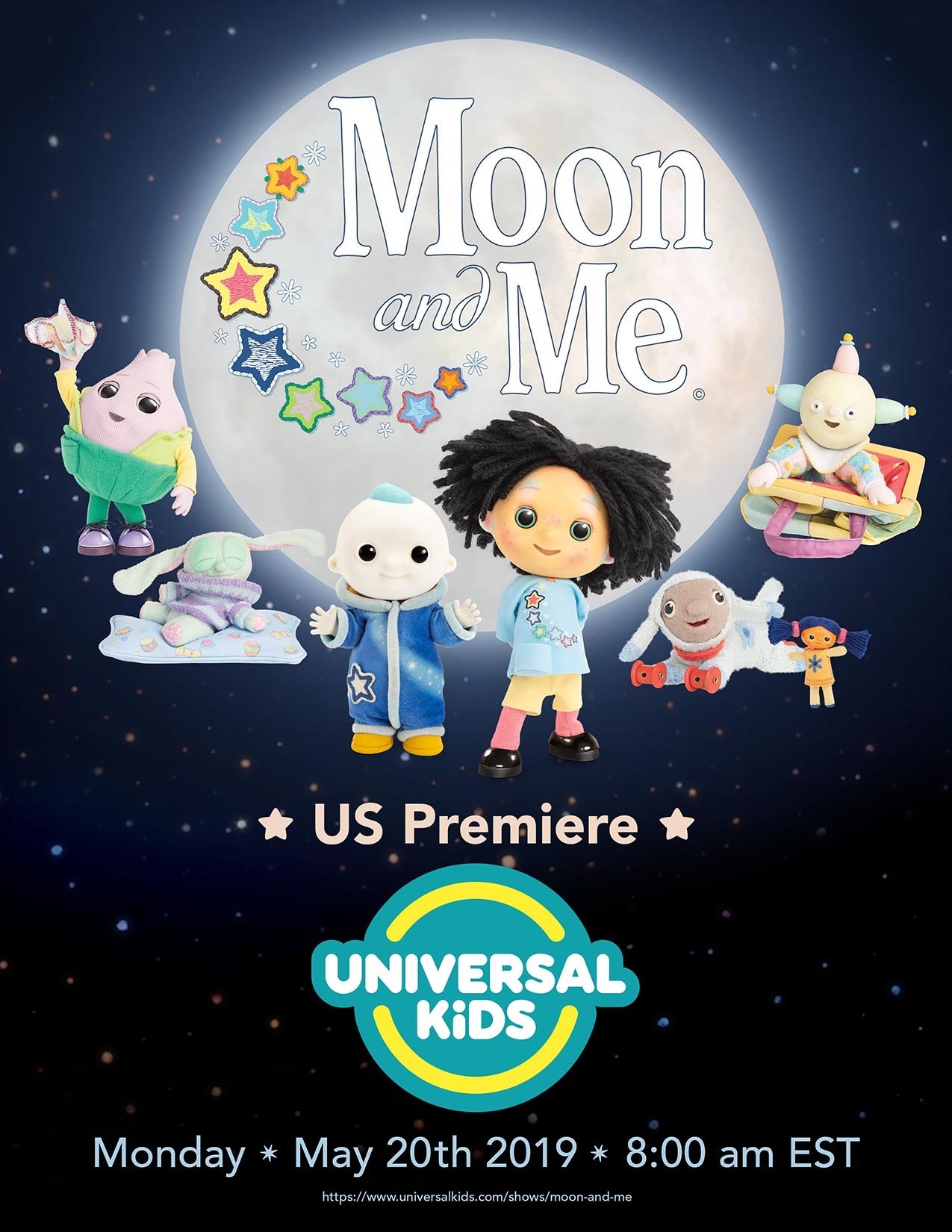 Moon and Me
https://www.bbc.co.uk/cbeebies/shows/moon-and-me
We provided the stop motion elements for the 2019 CBeebies series Moon and Me. This extraordinary show combines live action puppetry shot in Atlanta, Georgia and stop motion animation produced by our Altrincham studio team.
Developing the Moon Baby puppet was quite a challenge for the puppet workshop, not least because his head and his hairpiece needed to be able to light up! This was our first internally lit puppet and it needed extensive R&D to achieve the desired effect.
Our ZBrush guru Glen Southern helped us with Moon Baby's replacement heads, which were printed by 3D Print Bureau in Stoke.
The internal unit which locates the head to the neck and houses the LEDs which make the head and hairpiece glow was printed on our in-house Form 2 printer.
Created, directed and written by Andrew Davenport
M&S CREW
Alicia Canovas Verdu
Amanda Thomas
Amy Wilkinson
Andy Burns
Andy Bell

Anna Pearson
Anthony Fallows
Barry Purves
Beth Jupe
Bethan Jones

Cherie Taylor
Chris Bowden
Dan Beckett
Dan de Giovanni
Diane Dwyer

Ellie Mann
Frankie Tonge
Glen Southern
Graeme Hall
Haydn Secker

Ian Karim
Ian Mackinnon
Jason Ling
John Duffy
John McGuinness

John Turnbull
Julia McLean
Justin Noe
Karen Farrell
Kate Arthur

Kevin Scillitoe
Mark Thompson
Naomi Sharpe
Neil Sutcliffe
Noel Estevez Baker

Pat Brennan
Paul Couvela
Paul Davies
Paul Flannery
Pauline Kenny

Peter Saunders
Rebecca Smith
Richard Pickersgill
Richard Sykes
Robbie Manning

Rob Hazeldene
Rosetta Cassini
Russell Hicks
Ruth Rose
Saeed Ahmed

Sam Turner
Sara Mullock
Sasha Dickson
Simon White
Stephanie Bolduc

Steve Boot
Steve Levinshon
Takashi Tateoka
Tim Collings
Zsofia Juhasz