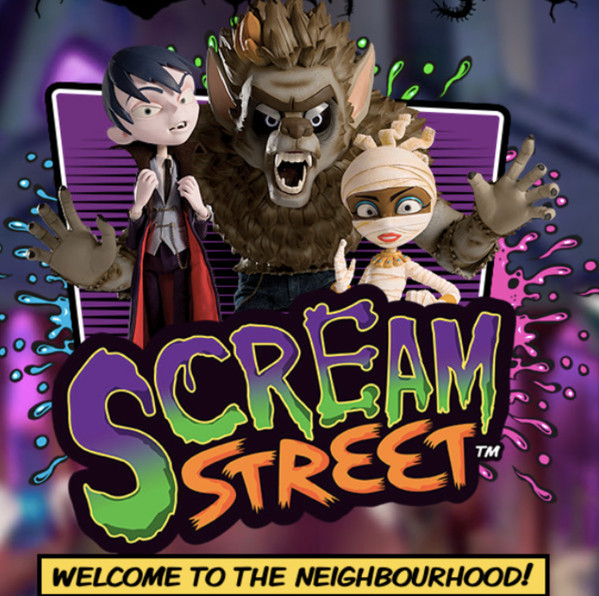 Welcome to the neighbourhood!
Scream Street follows the story of Luke Watson: a regular teen apart from the werewolf gene!
When the Government Housing of Unusual Lifeforms (G.H.O.U.L.) gets wind of Luke's hairy habit, they transfer him and his parents to  Scream Street – where surfer-dude zombies, sarcastic vampires, martial  arts mummies, glamorous witches and just plain-bad monsters put a whole  new spin on community spirit.
The fast, furious stories are packed full of horror and humor delivered with warmth and heart – even if some of those hearts have  stopped beating!
Based on the best selling books by Tommy Donbavand
Visit the Scream Street website